Welcome to Affiliate Cents!
Hi, my name is Mary Emmer, and I created Affiliate Cents as a resource to help you learn about the awesome world of affiliate marketing.
You see, it all started for me the day that I earned a passive online affiliate commission by accident!
Yes, I know that sounds kind of strange, but the truth is that I had been messing around with blogging, and all of a sudden I earned a random commission quite by accident.  Why do I say it was "by accident"?  Because I had no idea what I was doing at the time, I hadn't really tried to earn that commission, and I had no idea exactly how I did it.
All I knew, was that if I could generate a commission like that once while I had no clue about what I was doing, then I could probably do it many times after taking the time to learn about what I should be doing.
How Can Affiliate Cents Help You?
What you'll find here are resources to teach you how to create a passive affiliate marketing side income or even a full-time executive income using the power of the internet and a simple blog.  You'll also find tips and training on building an online business from scratch, even if you're a complete newbie or a baby boomer like me.
So Who Am I?
I've been successfully self-employed almost my entire adult life.  Since 1984 to be exact.
I've been involved and active in my very first business for so long that I feel like a dinosaur!  That business, where I'm the Chief Bottle Washer & Director of Dream Fulfillment, is a full-service corporate and leisure travel agency that I started in 1984.
I still run my travel business, but since I can work online, I've become a part-time ex-pat and spend the cold Wisconsin winters abroad.  Over the past 10 years, I've spent months in Spain, France, Portugal, Italy, and Mexico and plan to continue to visit old favorites while finding new ones.
Although I love the travel business, the problem is there is no leverage.  It's a very hands-on, labor-intensive, and time-consuming business.  
Obviously, I love to travel.  Working in a cubicle on a set schedule just doesn't appeal to me.  Which is one big reason why I like to help aspiring entrepreneurs figure out how they can ditch their own cubicle!
Affiliate marketing is a great business model for "cubicle ditching"!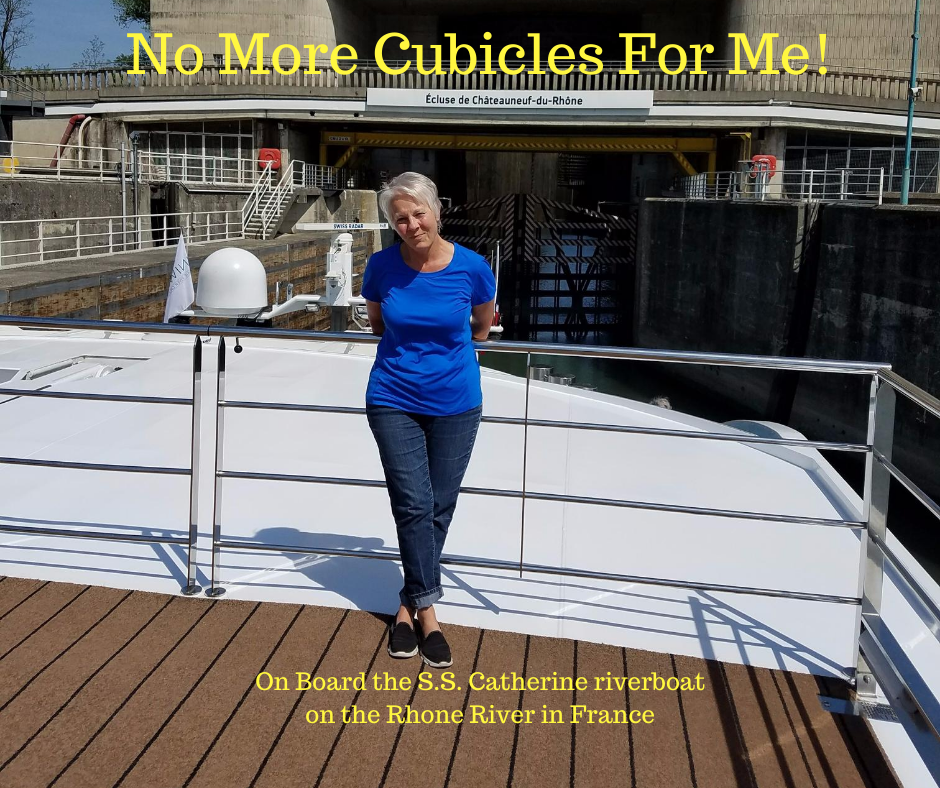 My Blogs
Affiliate Cents is not my only blog.
At any given time I usually have multiple niche blogs going, and occasionally I will share some specific tidbits about some of them, including some of my worst blog failures, and things like that!  Make sure you're subscribed to my newsletter so you get all that fun stuff 🙂
Funny Facts (about me)
I would usually rather shop for new blog themes than clothes.
I only realized a few years ago that I was geeky.  In fact, I describe myself as an entrepreneurial baby boomer and geeky travel agent who loves to blog and was determined to find a way to build an online business that I could work from anywhere because I cannot stop traveling!
Reading is a favorite hobby of mine, and I admit that I love romance novels.  The truth is, a lot of people absolutely will not admit that!  Not sure why! How else do you think the romance fiction industry has gotten to be worth over $1 billion dollars a year?
I've loved cooked spinach (even canned) since I was a little kid.
P.S.
Oh, and one last thing…..
After being a successful self-employed business owner since the 1980s,  the one thing I have that I value the most is integrity.  Without that, I would be nowhere.  That being said, if you're looking for some type of get-rich-quick stuff…you won't find that here.  A business the likes of which you will learn about here will require that you invest your time, effort, and maybe a little money and patience in order to generate a significant income.  It's no different than any other business out there.   If you're willing to work hard for yourself…then you will be very pleased with the results in the long run!  And if you don't want to be in it for the long run, then there's no reason to get in it at all.  That's just the truth!
Learn how to create niche sites that generate affiliate commissions every month.